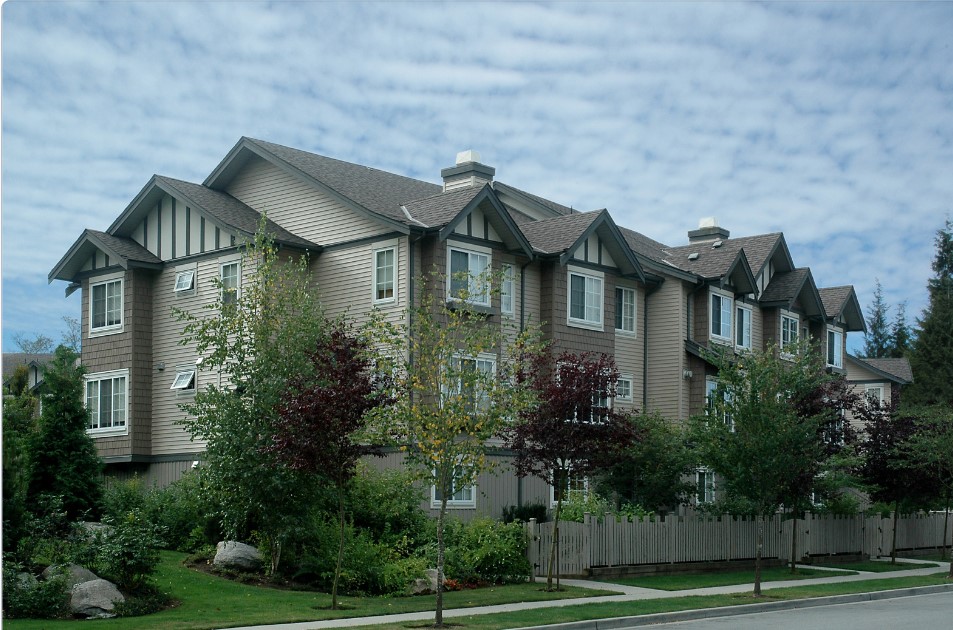 Welcome to Speck Painting, your trusted provider of top-quality multi-family residential painting services in the Greater Vancouver area. We specialize in delivering high-quality painting services for various multi-family structures, such as condos, rental properties, small and large townhouses, and more.
Managing a strata project requires more than just technical skills and honest effort, and that's where our experience and expertise come in. One of the most critical aspects of working on a painting project for a strata corporation is clear communication. There are multiple stakeholders involved in strata corporations, including multiple owners, the strata corporation itself, and property managers. Each of these stakeholders has different needs and expectations for the project, and it is essential to ensure that everyone is on the same page. We understand that painting strata complexes requires coordination with multiple owners, managing budgets, and adhering to tight timelines, which is why we have developed our project management and painting processes over the years to ensure maximum efficiency and uncompromising quality every time.
Our strata painting service is designed to provide you with a gorgeous and lasting finish. We work closely with strata corporations to determine their needs and goals and matching them with the appropriate color, products, and services. We use only top-quality products and apply every coat of paint using advanced techniques and professional equipment to ensure that every job is done accurately and professionally. Our services include clean and detailed work, top-quality paint, premium equipment, experienced staff, spray gun painting, a free consultation, and color selection assistance.
We also offer additional services to help you make the most of your property, including minor wood and concrete repairs and painting of common areas. Our reliable and timely service ensures that the job is done right, every time. We provide a transparent and detailed estimate before any work is done, covering both interior and exterior painting.
At Speck Painting, we are committed to providing you with the best possible painting experience. Contact us today to learn more about our services and how we can help transform your strata complex.