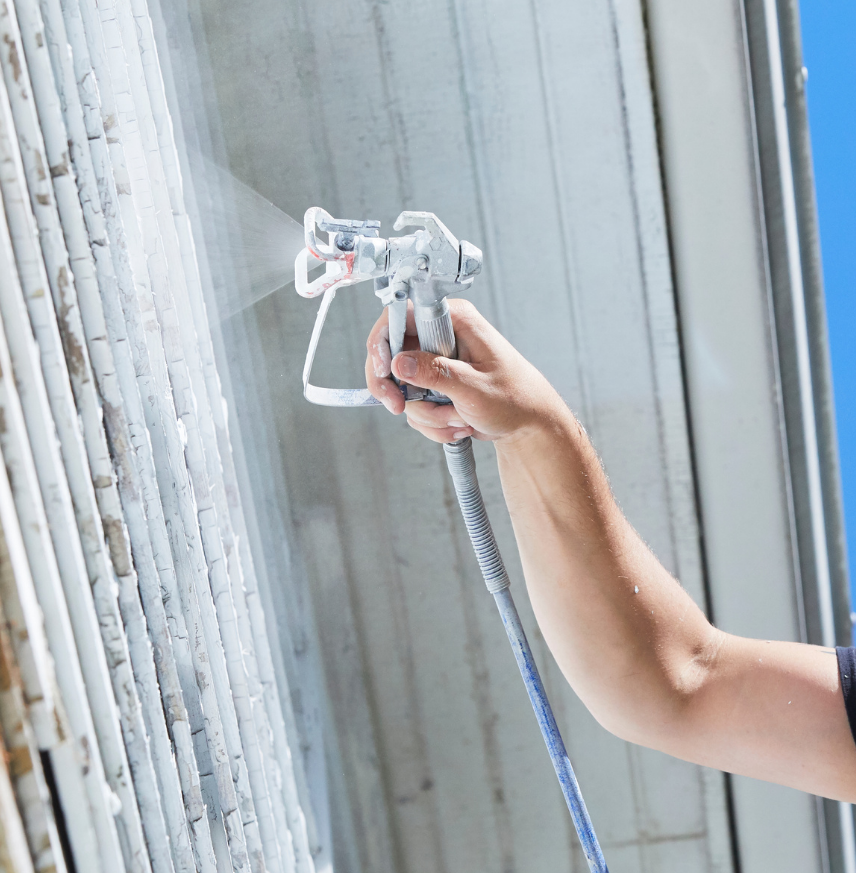 Painting & Coatings
Caulking & Sealants
Maintenance & Repair
At Speck Painting, we are dedicated to providing high-quality painting and coating services for a wide range of properties, from residential strata buildings to large industrial buildings. With a team of professionals who possess the knowledge and experience necessary to tackle any project, we are committed to delivering superior results that meet and exceed your expectations.
We offer a comprehensive range of painting and coating services, including surface preparation, priming, and final coating, to meet all of your needs. Whether you require a basic paint job for a residential home or a specialized coating system for a high-rise building, we have the expertise to deliver the right solution for your project. Our team specializes in traffic coatings, liquid membrane systems, balcony coating renewals, and more, and uses only the highest quality materials and state-of-the-art techniques to ensure a long-lasting and durable finish.
Painting and coating aren't our only specialties. Speck Painting also offer a range of repair services, from minor trim replacement to concrete crack injection, to help preserve and protect your structural assets. We work closely with engineers, property managers, strata councils, and facility managers to provide the best solution for almost any building envelope problem.
Our team of professionals includes work-at-height experts and experienced rope access supervisors who can handle almost any difficult or technical access situations, reaching almost any work location. We are committed to continually expanding our expertise to serve you better and stay up-to-date with evolving building sciences and technical requirements.
Our specialties include:
Residential and commercial painting and coatings
Traffic membrane coatings
Liquid membrane systems
Balcony coating renewals
Concrete and brick sealing and preservation
Sealant replacement and installation
Building façade and curtain wall repairs
Deck, balcony, and patio repairs
Concrete repairs and crack injection
Spray applied polyurethane and polyurea
Envelope visual and performance inspections
Building Envelope Maintenance & Renewal
To ensure the longevity of a building, it is important to conduct annual inspections to detect and address any minor deficiencies before they escalate into significant problems. Consistent inspection and maintenance play a crucial role in the upkeep of a building. Ignoring minor cosmetic issues such as peeling paint or failed caulking may prove expensive in the long term. Additionally, even a seemingly minor crack in the concrete can result in water infiltration and the further deterioration of the building.
In addition to coatings and sealants, we also specialized in non-structural and cosmetic repairs, working directly with strata councils, building owners, and property managers. For more extensive restoration and building envelope renewal projects, we work with engineering consultants to their specifications.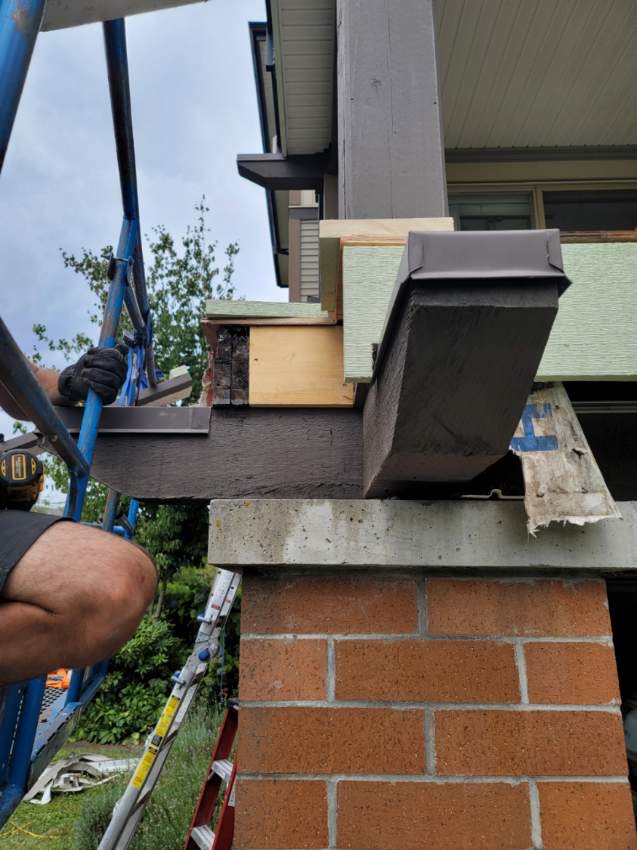 Beautify, repair, and protect
Our focus is on beautifying, repairing, and protecting your building to ensure its longevity and aesthetic appeal. At our company, we believe that preventative maintenance is key to maintaining the longevity and aesthetic appeal of your building. That's why we offer comprehensive inspections with detailed reporting to identify potential issues before they become costly repairs.

Our team of experienced professionals can address a wide variety of issues that your property may encounter over its lifetime. Whether it's refinishing or replacing fascia and trim, fixing curtain wall and siding damages, repairing patios and decks, or addressing concrete-related issues, we have the knowledge and expertise to get the job done right.
In addition to our repair services, we excel in coatings, painting, and sealants. Our team is equipped with the latest tools and techniques to ensure a perfect finish every time. Whether you need a basic paint job or a specialized coating system for your building, we have the expertise to get the job done right.